MySavings.com CPC – Hot Offers!
Mars Chocolate Road Trip Game – 1 Million Prizes Given away!
Win a trip Montreal or Vermont & 100's of Instant Win Prizes
Free 4-Pack of Boost Calorie Smart 100 Calorie Nutritional Drink
Send Away for Free Weber Art Paint Sample Pack!
Receive 2 Free Mijello Watercolor Samples
FEATURED COUPONS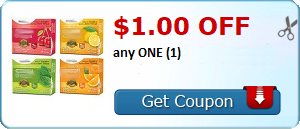 $2.00 off ONE Dreft Beads
$2.00 off ONE Dreft Newborn Detergent
$2.00 off ONE Dreft Active
$1.00 off (1) Starbucks VIA Latte Item
$1.00 off (1) Starbucks VIA Iced Coffee Item
$1.00 off TWO Snapple Tea or Juice Drink
Buy 1 GEVALIA Product, Get 1 GEVALIA Iced Coffee
$0.70 off 1 True Citrus Product
$1.00 off (1) Starbucks VIA Black Coffee Item
$1.00 off (1) Starbucks VIA Refreshers™ Item
$0.55 off 2 Crunch Pak Dipperz
$0.75 off any one (1) STOUFFER'S Fit Kitchen
$1.00 off (3) Bar-S Bologna packages
$3.00 off any 1 EXCEDRIN product 200 count
$1.50 off White Cloud Bath Tissue
$0.50 off any ONE Windex Aerosol Glass Cleaner
$0.50 off ONE Crest Kids Toothpaste
$0.50 off ONE Scope Mouthwash 237ml or larger
$0.50 off ONE Crest or Oral-B Kids Toothbrush
$0.50 off ONE Gillette Shave Gel
$1.50 off ONE Gillette Disposable Razor
$4.00 off ONE K-Y Yours+Mine or K-Y Love Product
$1.25 off TWO Scope Mouthwashes
SAVING STAR
Save 20% on any single purchase of loose Lemons & Limes at participating retailers. See offer info for complete details. Check back every Tuesday for a new Healthy Offer..Expires 7/20/2015.Save 20%.
IBOTTA
Earn $1.00 when you purchase Purex® PowerShot® Detergent
The following two tabs change content below.
Brandy is the wife to a carpenter/musician and the mother of 3 amazingly awesome homeschool/unschooled girls. Brandy is a Photographer as well as a Coach for the Weebellion as part of Rolling Rebellion Jr. Roller Derby. Brandy is passionate about many things and suffers from a very painful and degenerative neurological disease called CRPS/RSD.
Latest posts by Girl on Fire (see all)