FEATURED COUPONS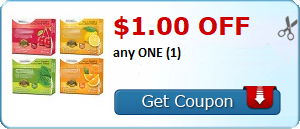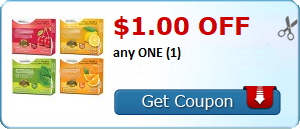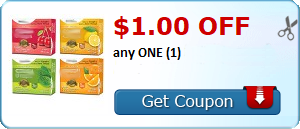 $0.50 off 1 HUGGIES Wipes
$2.00 off 1 PULL-UPS or GOODNITES products
$1.50 off any (1) NUK Disney Active Cup
$0.75 off any (1) NUK Pacifier
$1.00 off (1) Ocean Spray Grapefruit Juice
$1.50 off (2) Ocean Spray Grapefruit Juices
$1.00 off ONE BEAR NAKED Baked Granola
$0.50 off any ONE Kelloggs Mini-Wheat Cereal
$1.00 off any THREE KFL, KFF KFW Cereals
$0.75 off ONE Pataks Indian Sauce
$1.00 off 2 Louisiana Fish Fry Products
$3.00 off any ONE Mucinex 60 or 68 count Product
$1.00 off XTRA Nice n Fluffy Softeners
$0.25 off ONE Bounty Paper Towels
$0.50 off any Palmolive Dish Liquid 22 oz larger
$2.00 off any ONE DEPEND Shields of Guard for Men
$2.00 off ONE package DEPEND Bed Protector
$2.00 off 1 pkg DEPEND Real Fit or Silhouette
$2.00 off any ONE DEPEND Underwear
$2.00 off ONE GARNIER NUTRISSE Hair Color Product
$20 off qilib Regrowth and Revitalization System
$3.00 off L'Oreal Paris Preference Mousse Absolue
$2.00 off one Colgate Total Smart White Toothpaste
$2.00 off 1 package of POISE Pads
$2.00 off 1 package of POISE Liners
$0.50 off ONE Always Liners
$1.00 off any Softsoap Liquid Hand Soap or Refill
$1.00 off any one Irish Spring Body Wash
$2.00 off ANY (2) 6oz or larger Beneful Dog Treats
$5.00 off 1 Kibbles n Bits Dry Dog Food
SAVING STAR
Save 100% when you buy ONE (1) Dark Chocolate YORK Peppermint Pattie (1.4oz. only). .Expires 2/23/2016.Save 100%.
IBOTTA
Earn $5.25 when you purchase AXE® Dry Spray Antiperspirant
Earn $5.00 when you purchase bobble® Filtered Water Bottle
Earn $1.00 when you purchase Kona Brewing Co.® Beer
The following two tabs change content below.
Brandy is the wife to a carpenter/musician and the mother of 3 amazingly awesome homeschool/unschooled girls. Brandy is a Photographer as well as a Coach for the Weebellion as part of Rolling Rebellion Jr. Roller Derby. Brandy is passionate about many things and suffers from a very painful and degenerative neurological disease called CRPS/RSD.
Latest posts by Girl on Fire (see all)