Save money with coupons!
FEATURED COUPONS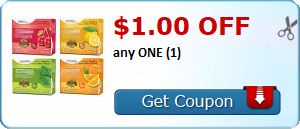 $1.00 off (1) Newman's Own Complete Skillet Meal
$1.00 off any ONE (1) Newman's Own Frozen Pizza
$0.75 off any ONE (1) Newman's Own Salad Dressing
$1.00 off TWO (2) PHILADELPHIA Cream Cheese
$3.00 off one (1) DulcoGas™ 18 count or larger
Buy 1 Dulcolax 25 count or larger, get 1 Free
$4.00 off Zantac 75mg Low Dose 30 count or larger
$1.00 off any two (2) Milk-Bone dog snacks
$0.75 off three (3) Canine Carry Outs dog snacks
$1.00 off 2 Pup, Milk Bone, or Milo's dog snacks
$1.00 off any two (2) Pup-Peroni dog snacks
$1.00 off any two (2) Milo's Kitchen dog snacks
SAVING STAR
Save 20% on any single purchase of loose Apples at participating retailers. See offer info for complete details. Check back every Tuesday for a new Healthy Offer..Expires 2/9/2015.Save 20%.
HOPSTER
$1.00 off of any one (1) WARHEADS Pucker Packs 26ct or WARHEADS Plastic Combo Heart 4.23oz
IBOTTA
Earn $1.00 when you purchase Yoplait® Greek 100 Yogurt
The following two tabs change content below.
Brandy is the wife to a carpenter/musician and the mother of 3 amazingly awesome homeschool/unschooled girls. Brandy is a Photographer as well as a Coach for the Weebellion as part of Rolling Rebellion Jr. Roller Derby. Brandy is passionate about many things and suffers from a very painful and degenerative neurological disease called CRPS/RSD.
Latest posts by Girl on Fire (see all)