This post brought to you by Carton Smart. All opinions are 100% mine.
You know, I never really thought about the benefits of buying food packaged in cartons til now, because I became Carton Smart. I received some items from Pacific Foods and all of the items are in cartons. No cans! These are called Tetra Pak® cartons.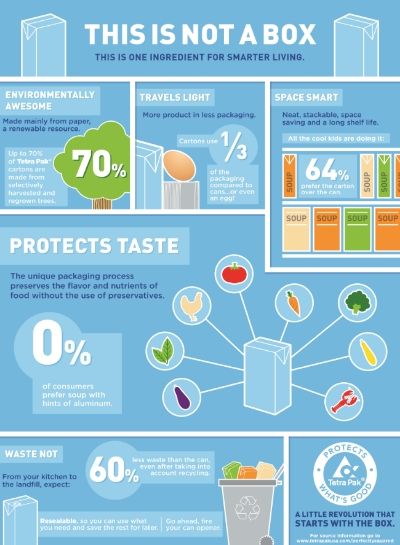 They are made of 70% paper, which is a renewable resource. They create them from selectively harvested, re-grown trees that are FSC-certified (Forest Stewardship Council). Good for the environment!
Using cartons uses 1/3 of the packaging that a can does! I also love how easy they are to store. The shape takes up way less room than a can does! They are also still recycleable and even result in 60% less landfill waste than cans do!
Other things I really love? Well, the packaging preserves the flavor as well as the nutrients of the food without the use of preservatives. The other huge plus? The cartons are re-closable! YES! I hate looking for containers to put leftovers in!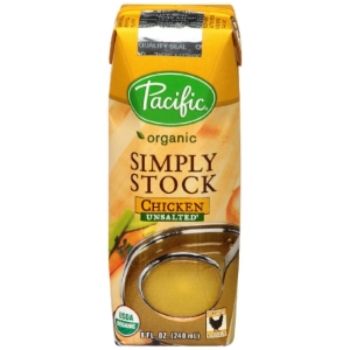 I will be using the Pacific Foods Chicken Stock in my mashed potatoes!
The Pacific foods Pumpkin Puree will make our delicious breakfast pumpkin muffins, compliments of Morgan.
Oh, the Pacific Foods Cranberry Sauce…Lauren will most likely be eating that right out of the box!
I look forward to trying more of the Pacific Foods products in the Tetra Pak! How will you try to be more #CartonSmart this holiday season? New years is almost here! Start it with better choices!
I hope you will choose to be #cartonsmart and follow along with Carton Smart's social pages!
The following two tabs change content below.
Brandy is the wife to a carpenter/musician and the mother of 3 amazingly awesome homeschool/unschooled girls. Brandy is a Photographer as well as a Coach for the Weebellion as part of Rolling Rebellion Jr. Roller Derby. Brandy is passionate about many things and suffers from a very painful and degenerative neurological disease called CRPS/RSD.
Latest posts by Girl on Fire (see all)